Florida Southern Roofing Blog
Florida Southern Roofing News and Information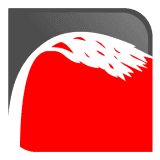 According to The Bradenton Herald, The Florida Division of Insurance Fraud, the Department of Business & Professional Regulation, the Manatee County Sheriff's Office, Holmes Police Department and Manatee County Code Enforcement teamed up and over the course of a three day sting operation arrested 11 unlicensed contractors. They were arrested for working as an unlicensed contractor and working without workers' compensation insurance. All 11 were also fined by code enforcement and they were issued a cease and desist order.
When hiring a roofing contractor in Bradenton, you should always verify the contractors licensing information before starting any work. While you're at it, check to see if there is any complaints at the BBB for the company you're looking to hire. Always verify the company you choose to contract with also has Worker's Compensation Insurance. If you hire a company that doesn't offer worker's comp and an employee gets injured on your property you might find yourself being held responsible for the injury. Don't take that chance!
If you would like to verify the licensing for any roofing contractor in Bradenton, or any contractor in any city in Florida, you can check www.myfloridalicense.com. Florida Southern Roofing's license number is: CCC-054787, for the record.