Florida Southern Roofing Blog
Florida Southern Roofing News and Information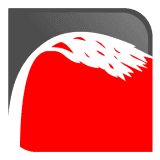 Roof Patrol Maintenance Plans
Hard-to-find leaks, weak spots and other symptoms of an aging roof can allow water to infiltrate your attic and damage insulation and wood framing long before you notice a leak or mold.
Don't wait until a small roofing problem becomes too big to ignore!
The Roof Patrol can customize a Maintenance Plan that will maximize the longevity of your roof and help you address minor issues before they become major expenses.
Best of all, regular maintenance, will make the eventual roof replacement easier for the roofing company because they won't have to repair major damage, like the kind of damage that is caused by a neglected leak, and that means the job will be less expensive and quicker for you.
Your roof protects your home, which is the single biggest investment for many of us, return the favor by taking care of it with a Roof Patrol Maintenance Plan from Florida Southern Roofing.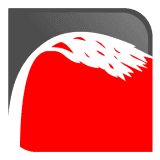 It's great when you have someone to rely on! Since Florida Southern has served the Suncoast for 3 generations, folks consider us their go-to guys. From minor repairs to a whole new roof, the Roof Patrol stands ready. You've got friends and neighbors in the roofing business!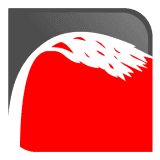 When it comes time to choose a residential roofing contractor, you have to take several factors into consideration.
The roof of your home is a very important part of your home and the structure of your roof affects the entire integrity of your home. Your roof protects your most valuable assets and requires a residential roofing contractor that you can trust. Buying a new roof or repairing your roof are both important and costly investments. Before spending money take your time to evaluate roofing contractors in your area. You should insist on a professional roofing contractor that is reputable. Below is a few tips to help you choose a residential roofing contractor that will not only get the job done, but will get the job done right.

Reputation Matters

You should spend some time doing research on local roofing contractors in your area. Search for online roofing reviews, ask your neighbours who they recommend, and check with the better business bureau. You should be leary of a roofing contractor that doesn't have customer testimonials. When you come across bad or negative reviews be sure to give the roofing contractor the benefit of the doubt and READ. Some customers may be unhappy about something not pertaining to the work the contractor performed and could leave negative review due to this.

Choose Local

While there are plenty of great Florida roofing contractors, you should always try to remain local to where your home is located. Check for a contractor that isn't just operating locally at this time but has a permanent place of business in the area. The last thing you want is a company that operates elsewhere or that just vanishes after installing your roof and when the roof starts leaking they're nowhere to be found.

Insist on Licensing and Insurance

Never hire an unlicensed roofing contractor. You must insist when you choose a residential roofing contractor that the roofer is fully licensed and insured. An unlicensed contractor can mess up your roof or cause structural damage to your home with no repercussion and you will end up footing the bill. Same goes for insurance! Make sure the residential roofing contractor that you choose has worker's compensation and liability insurance. If a worker gets hurt while working on your roof, the contractor should have insurance to cover this.

Remember that price isn't everything

Roofing work is not like buying a new shirt or even a car. Never choose a roofing company based on the price. Any reputable roofing contractor with overhead and proper insurance has to establish pricing to cover these costs. Low and cheap bids drive down the market. Just like they say "If it looks too good to be true, it probably is". Roofing work is unfortunately a costly investment but when done right, a new roofing system installed by a quality contractor can last a lifetime. Shop around for different prices and options, but realize that the neighbour who roofs on the side or the guys operating out of a pickup truck will always do it cheaper – but you get what you pay for!

Always do your homework when it's time to choose a residential roofing contractor for your next roofing project. Whether you're installing a new roof, making a simple or complex roof repair, or needing a roof maintenance plan you should always look for the roofing contractor you can trust.

Contact Florida Southern Roofing today for a free no obligation roofing estimate! We would love to come show you why we are the Sarasota roofing contractor you can trust!