Florida Southern Roofing Blog
Florida Southern Roofing News and Information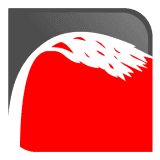 The roof can be one of your properties biggest investments, and yet they're so easily neglected.
Roofs receive a lot of beating that tends to go ignored. Extreme weather, accidents, and lack of maintenance can affect the life of your properties roof and left ignored can lead to the need for a total roof replacement.
A roof that is well maintained is a great way to ensure that your property remains worry free. Below you will find a few tips for roof maintenance tips for Sarasota property managers.

Florida Climate
Managing a property in Florida, a property manager may not consider the climate in Florida when it comes to the roof on their property. While we don't necessarily receive snow or big hail, we're still not immune to some of natures harshest weather. As a Sarasota Property Manager you must take into consideration the climate in which your building resides. From summer storms (including hurricane season) to what feels like year round heat, the climate in Florida will affect the life of your properties roof.