Choose only the best roofing contractor in Sarasota, FL for your shingle roof replacement today – Florida Southern Roofing!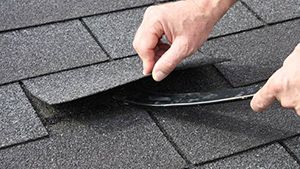 If your shingle roof is starting to show signs of wear, needing several shingle roof repairs, or has reached it's maximum life – it's probably time to start thinking about a shingle roof replacement. Shingle Roofs are a popular choice for the budget conscious homeowner or commercial property owner and can really look great.
Shingle roofing systems protect well when quality materials are installed by a licensed roofing contractor. Here at Florida Southern Roofing we work hard to give you a shingle roof replacement that will last – even with the weather we experience here in Florida.
When it comes to shingle roof replacement, we will be with you every step of the way during your roofing project here at Florida Southern Roofing. From the beginning with your free no obligation shingle roof replacement estimate all the way to the final walk-through, our team of roofing professionals will walk you through every process to install your new shingle roofing system. If you're wondering what to expect when replacing your roof with Florida Southern Roofing, we have a page dedicated to the replacement process for you to go over.
Florida Southern Roofing is proud to install quality roofing materials on all of our residential and commercial clients properties. We use shingles from the follow manufacturers primarily on all of our shingle roof replacement projects:



As you can see from the manufacturer logos above, Florida Southern Roofing is a proud GAF Master Elite, Owens Corning Platinum and Certainteed Gold Star roofing contractor in Sarasota.

What does it mean to be a GAF Master Elite Roofing Contractor?
Master Elite contractors make up only 2-3% of the total roofers nationwide who are trained, certified, and considered to be the best in the industry. To be certified as a GAF
Master Elite Contractor a roofing contractor like Florida Southern Roofing must meet several guidelines including:
Carrying full insurance
Carrying a proper license to perform roofing work in Florida
Maintaining and excellent reputation within our communities
Complete ongoing professional training to remain current with industry and manufacturer developments.
As a GAF Master Elite Contractor we are offered the ability to extend great warranties and products to customers only available through Master Elite Contractors.

The GAF Golden Pledge® Limited Warranty – The best warranty available.

Florida Southern Roofing being one of a handful of Master Elite roofing contractors in Sarasota, FL, Florida Southern Roofing is proud to offer the Golden Pledge® Limited Warranty. This transferable warranty is simply the best GAF Warranty that they have to offer. Not only are the shingles warranted for a LIFETIME, but GAF also warrants our workmanship for 25 years! What does that mean for you? That means that you get the peace of mind knowing that your shingles should last a lifetime, and in the event they need repaired or replaced, Florida Southern Roofing will come out UNDER WARRANTY AT NO COST TO YOU, to your home, and perform the work for you. How great is that?

Florida Southern Roofing is proud to be in the 1% of roofing contractors nationwide to be considered a Platinum Owens Corning Roofing Contractor.

Owens Corning Roofing knows that your home is an important investment, and that your roof is one of the most important components of any home. Your home deserves only the best. Unlike the competition, Owens Corning Roofing doesn't back just any contractor. Each Platinum Preferred Contractor must meet strict criteria, including:
Being in good standing with the Better Business Bureau
Having not filed bankruptcy in the last 7 years
Holding at least $1,000,000 in general liability insurance
Operating under the same business name for a minimum of three years
Carrying all required state and local licensing and insurance
Platinum Preferred Contractors offer one of the strongest warranties in the industry. A Platinum Promise™ Limited Warranty covers more, and for a longer amount of time, than standard industry warranties.

As a Certainteed Gold Star roofing contractor, we're amongst some of the most reputable roofing contractors across the nation

According to Certainteed, to gain the status of a Gold Star Contractor you must meet the following guidelines:
Carry workers' compensation and liability insurance coverage and be properly licensed according to the regulations in force governing commercial roofing contractors in their markets
The company must have been doing business under the current name for no less than 5 years and CertainTeed must have inspected at least three roofing projects (min. 100 squares in size)
Submit a complete company credit history and be credit-worthy based on CertainTeed's sole determination
Have a minimum of $1 million bonding capability or the financial resources to acquire that capability
Must adhere to the code of ethics.
When you're ready to start your shingle roof replacement, look no further than your trusted Sarasota Roofing Contractor, Florida Southern Roofing. Call 941-954-8811 today to request a free roofing estimate!