Choose the reliable roofing contractor for your tile roof replacement today! Florida Southern Roofing from Sarasota, FL.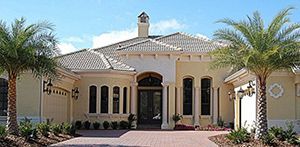 Florida Southern Roofing is proud to be a tile roofing contractor. With over 40 years experience in tile roofing in Sarasota, FL and surrounding areas, we are your trusted roofing contractor for your next roof replacement project.

When considering replacing your roof, tile roofing systems are a great choice for your Florida home, community or business. Like shingle roofing systems, tile roofs are very common in Florida neighborhoods. Take a drive through your neighborhood and you will mostly see shingle and tile roofing systems. Tile is a great choice for your property as it's usually considered the more appealing roofing choice, and has many advantages.

Discover the reasons you should consider a tile roof replacement:
tile roofing in sarasota, fl Tile roofs are a beautiful roofing choice and are very aesthetically pleasing. Tile roofs can increase your curb appeal and come in a wide range of colors, and styles. There are many options to match the architecture of your home. Tile roofing systems are built strong and are very durable. The lifespan is generally much longer than that of a shingle roof.

There are many benefits to choosing a tile roof replacement. Tile roofs are class "a" fire resistant, hold up to severe weather such as hail, and they generally require little maintenance. While you may need to clean your tile roof from time to time, when you choose tile roof replacement, your roof will only need maintenance on protrusion flashing, the gutters, and the venting. Of course things happen such as broken tiles and sliding tiles, but when it comes to maintenance – a tile roofing system is a fantastic roofing choice for your home.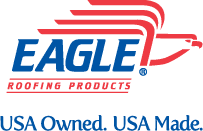 Having limited maintenance on your roof means more money in your pocket. A tile roof replacement is a great investment and Florida Southern Roofing can help you choose the best style, type, and color for your property. Our experience roofing professionals will come out to your home or commercial property and give you a FREE roofing estimate. We will go over all of the options, show you examples and samples, and help you make a choice that will be both pleasing to you and your wallet.

Contact us today! 941-954-8811